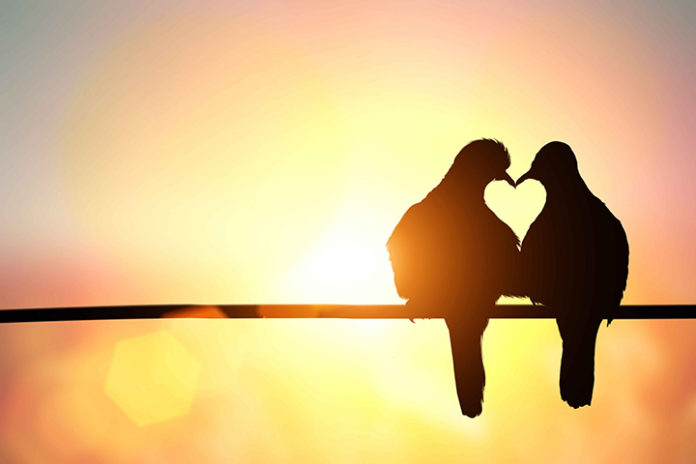 This is an article by Jonathan Warren published on the website Time4Sleep.co.uk on the 9th February 2017
With Valentine's Day just around the corner, many of us are planning an extra special evening with our loved ones. Why not avoid the crowds this year and enjoy a romantic evening together in the comfort of your home?
We've asked a range of home interior and gifting specialists for their top tips on how to create the most romantic setting in your home, to really impress that special someone in your life.
Set the scene with cute kitchen accessories
David Roebuck, Managing Director at online blinds retailer, Direct Blinds, believes that Valentine's Day is an ideal time to experiment with cute, seasonal patterns. He says: "Valentine's Day is all about showing someone that you really care, and often, that starts in the kitchen. If you really want to impress your partner this year, go for heart-themed accessories in pretty pastel colours, they're sure to make an impression and are perfect if you want to introduce a bit of love into your home all year round."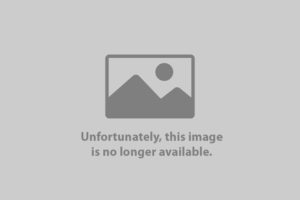 A patterned blind works well with an elegant kitchen and will add a stylish touch to your window. The Hearts Valentine roller blind is part of the Valentine's range at Direct Blinds and is a gorgeous addition to the home all year round.
Pictured:
Name: Hearts Valentine
Price (of above): from £99.00
Direct Blinds' wide range of made to measure blinds start from as little as £8.28
From: Direct Blinds
http://www.directblinds.co.uk/designer-blinds/hearts-valentine/
Surprise them with a special gift
Ali Ridha Jaffar, Sales Director at online gift retailer, Printerpix, thinks personal gifts are the most thoughtful when it comes to Valentine's presents. He says: "Valentine's Day is not about finding the most extravagant gift to try and impress your other half, but more about finding a unique personal gift which they can treasure forever. Printed photo products are always a great option as they allow you to remember special moments together and are guaranteed to make you both smile."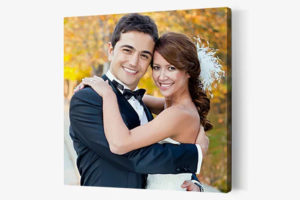 A printed canvas is a great way to display special memories around your home and is the perfect gift if you want to make a romantic gesture to your loved one.
Pictured:
Name: Canvas Print
From £14.95 for 12" x 10"
From: Printerpix
www.printerpix.co.uk/cpg/03/e03/Canvas-Prints/
Cosy up on a seat made for two with your favourite film this Valentine's 
Kevin Royal, Managing Director at sofa and flooring specialist ScS, thinks love chairs are a great choice for loved-up couples. He says: "It's the season of love and Valentine's Day really is the best excuse to treat yourself to a cosy new love chair made for two. Classic designs combined with a touch of contemporary elegance make a great addition to any living room. Love chairs are designed to be the perfect size and style to cuddle up with your loved one and provide the perfect seat in the house to cosy up and watch your favourite film."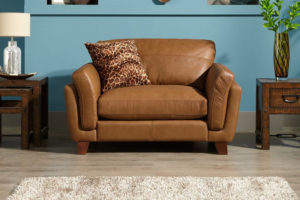 Pictured:
Name: SiSi Italia Amadeo Snuggle Chair
Price: £1,199
From: ScS
https://www.scs.co.uk/sisi-italia-amadeo-snuggle-chair/L030221_DIVINA-TAN-LEOPARD_DARK-WOOD4.html
Set the mood with beautiful bedroom furniture
Jonathan Warren, Director at bed specialist, Time4Sleep, believes that a romantic bedroom can be created with a combination of textures, colours and styles. He says: "When it comes to beds, the more luxurious the better. Bedrooms should be relaxing and comforting but also passionate and charming. Deep upholstered beds are very much on-trend at the moment and, combined with lavish textures, can create the perfect boutique-style bedroom. Allow Valentine's Day to inspire you to create a truly romantic bedroom which will give you a sense of luxury all year round."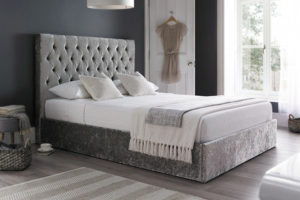 Velvet fabrics make the ultimate statement in the bedroom. Valentine's Day is the perfect excuse to treat yourself to a sophisticated, plush new bed.
Pictured:
Name: Sapphire Upholstered Ottoman Storage Bed in Glitz Silver
From £429
From: Time4Sleep
https://www.time4sleep.co.uk/beds/storage-beds/sapphire-upholstered-ottoman-storage-bed-glitz-silver
Link to original article: https://www.time4sleep.co.uk/blog/create-a-romantic-haven-in-your-home-this-valentines-day/